Exploring the Intersection of
PASTOR, SPEAKER, SPIRITUAL DIRECTOR, GROUP FACILITATOR, WRITER, ACTIVIST
As a gay Christian, I am passionate about the intersection of sexuality and spirituality, and I work to create safe, sacred space for people exploring these identities.
Let's journey together.
Take the First Step
Here are some ways I can walk this journey with you.
Sign up for the next support group
This six-week package includes weekly 90-minute group sessions and two 50-minute one-on-one sessions with me. It is my hope and prayer that as we journey together, you will find hope and encouragement for your present situation and peace and discernment for your next steps.
In November 2016, my former wife, Luanne Nightingale, and I gave a talk at TEDx Sonoma County. "Choosing Gratitude and Hope" tells the painful but ultimately redemptive true story of our 23-year mixed-orientation marriage and our choice to end it with gratitude and hope.
Read the latest on my blog
I write to encourage and strengthen you. Check out my latest post below, or view the whole blog here. Don't forget to subscribe to my mailing list below so I can send new posts directly to your inbox.
"*" indicates required fields
The Group Photo on Sunday Morning of the Q Christian Fellowship Conference in Washington, DC. Can you find me? From January 5-8, I spent four days with 500+ LGBTQ+ Christians in Washington, DC, at the Q Christian Fellowship Conference. I heard amazing speakers like...
Listen to the podcasts and watch the videos
I've had the privilege of being a guest on several podcasts and videos. Listen to and watch those episodes here, and then subscribe to my mailing list so we can stay connected.
"*" indicates required fields
Faith Uncensored with Don and Tana Schiewer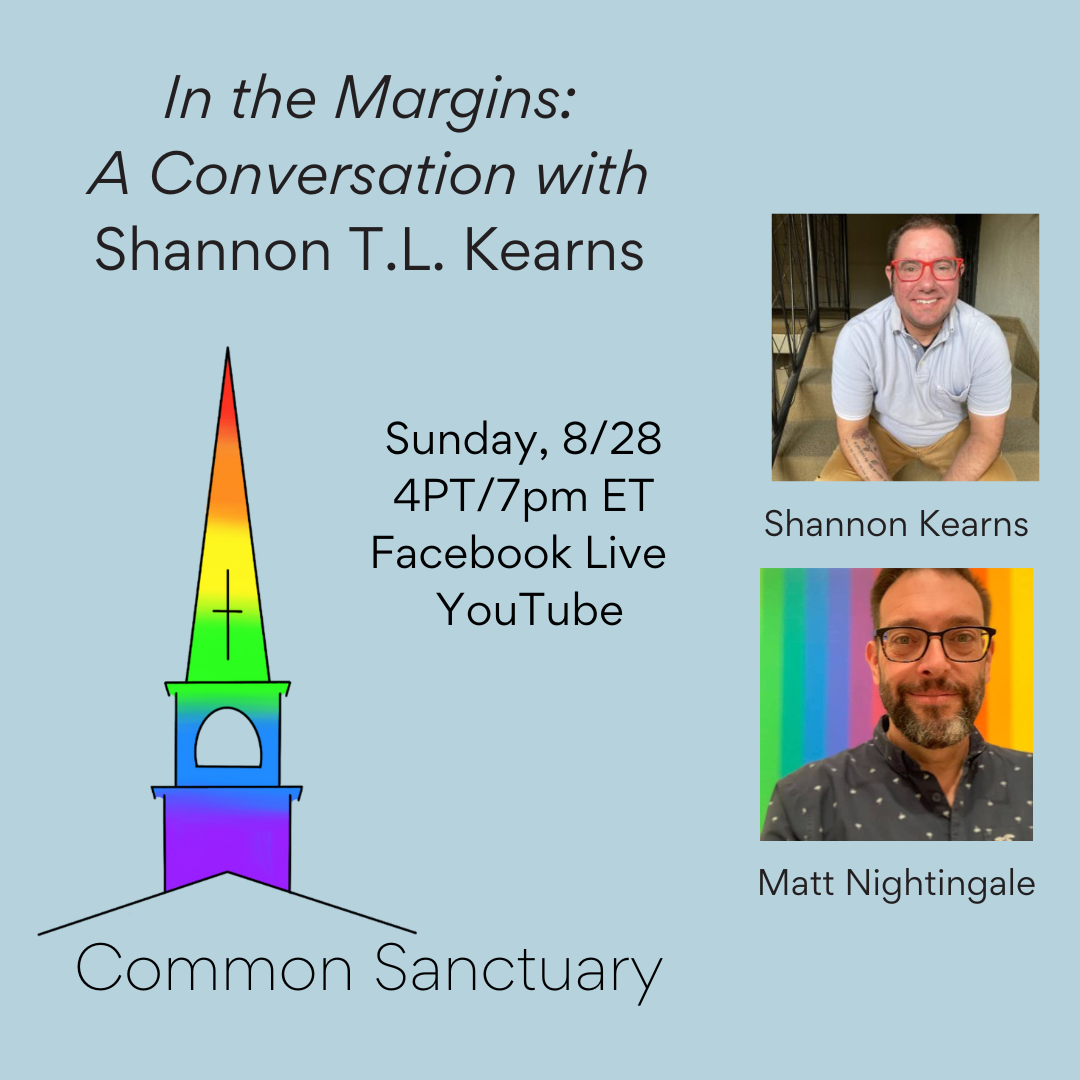 Join Common Sanctuary founder Matt Nightingale as he talks with priest, playwright, theologian, and writer Fr. Shannon T.L. Kearns about his new book In the Margins: A Transgender Man's Journey with Scripture.
Guest Speaker Matt Nightingale: Romans 12
Helping You Navigate Your Journey.
Matt is very compassionate, empathetic and supportive. He's always honest about his own experiences, both positive and negative, but he is able to reframe things in a positive light.
Jordan, Support Group Participant